Weekend Images Inc./Getty
Living in 1,200 square feet with a husband, two cats, two beagles, and a toddler has been an adventure. We sure love it, but it makes some things more challenging for us than families in larger homes (with playrooms and extra space). We needed toy storage ideas for small homes stat, once my son grew from infant to toddler and came with eight million items.
Honestly, I feel like our home still isn't even that small compared to other families, but when it comes to clutter, we definitely notice if my son's toys aren't tucked away — because when stuff is everywhere, it drives me absolutely insane.
Organization expert Marty Basher tells Romper that a big thing that can help with toy clutter is to follow a "less-is-more" approach. "In fact, downsizing toys not only prevents overstimulation, but also fosters the appreciation of quantity over quality," Basher says. "Toys should be seen as tools to promote creativity, imagination, and problem solving skills. Too often parents confuse flashy, trendy toys as a means to entertain their children.
'Always choose quality over quantity when it comes to picking out toys for children, and keep in mind the power of learning through play — for the sake of your child's development and clutter control in your house,' he says.
Ryan Youngberg, dad and co-founder of parenting website Baby's Journey tells Romper that babies will usually do well with three to five of their favorite "teethers, taggies, or small plush toys." He says to not go crazy buying a ton of toys for your baby because you'll be packing them away for the next baby should you choose to have one. But he says toddlers are more in the 25 to 50 toys range since their attention span is so short. Youngberg recommends a mix of engaging and education toys to stimulate their minds, like alphabet blocks or toys with numbers. "They'll love interactive toys that light up and talk or sing to them the most."
The blogger behind Reduce, Reuse, Renew, Laura Durenberger, tells Romper that her family created a "one item in, one item out" rule for their household. "When it comes to kids, there isn't usually a shortage of toys coming in, especially for birthdays and holidays — this keeps the 'clutter creep' at bay," she says.
Toy boxes are the most standard kind of toy storage, and with so many toy boxes to choose from, you're sure to find the right one. Toy organizer bins or stackable toy drawers to stow away games and puzzles can keep things out in the open, but still neat and tidy. Hanging Storage Kids Storage for toys/books or diapers and wipes, etc. By the bed at night. The Zoo is a new soft toy storage system that lets children keep their soft toys and furry friends safely and securely. The space-saving toy storage organizer with bins stows your children's toys in easy-to-see, easy-to-access BPA and phthalate-free plastic storage bins. Standard and large storage containers are easy to remove, replace and reposition along the 4 tiered organizer shelves. Storage bins are sized just right within the toy organizer for toddlers.
If you're already drowning in a mountain of toys even after a purge, you can either hide them in an attic or basement to rotate out every few weeks, or you can use any of the below products to help you organize all those toys within your small space.
We only include products that have been independently selected by Romper's editorial team. However, we may receive a portion of sales if you purchase a product through a link in this article.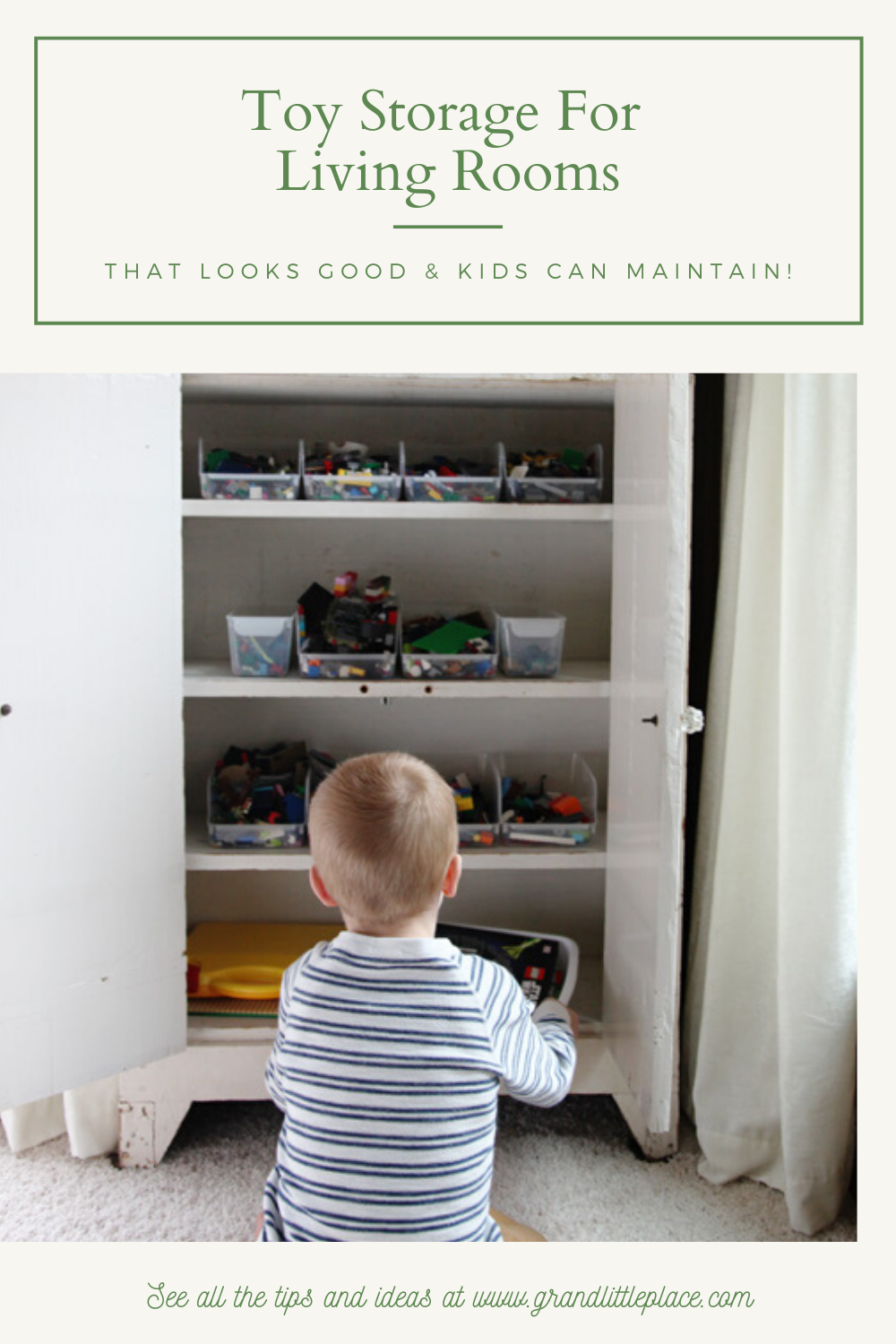 We deliver a real service so that you are completely satisfied.
We work with various major plastics manufacturers throughout Europe.
We learned the business from the bottom up.
On-site checks: We gladly check the material quality on your site if you so wish before making you an offer.

Our team is agile, dynamic, and can decide swiftly, meaning it responds fast to changing market conditions.

We can afford to offer you the best price.
We adjust our process and services to our clients and not the other way round.
With our folding, space-saving collection containers and mesh boxes we pick up your plastics in a resource-saving manner.
We are committed to social and sustainable projects in the region.
Request offer
We donate a tree for the Hessian forests for every collection of plastic scraps and every sale.
We are currently looking
Even without being able to see the molecular structure, the GRÜNSTOFF team knows exactly which plastic is in front of them. That is why our buyers regularly visit our suppliers to see the quality for themselves. We are Germany's leading PC (polycarbonate) recycler, but we also recycle all other technical plastics.
Jiffy lube transmission flush cost. Here is an overview of the most important plastics for our applications:
Polycarbonate (PC) is chemically speaking a polyester. It possesses a special combination of properties that make it highly versatile: it is highly transparent, has a high heat deflection temperature and impact strength. Its continuous operating temperature lies between –40 and +130 °C, and it can be used for short periods at as high as about +150 °C. However, PC's abrasion resistance is not great.
Frequent uses:
Optical storage media such as Compact Discs (CD), Digital Versatility Discs (DVD) and Blu-ray Discs
Automotive – Side and hatchback windows as well as roof modules
Optical components – Lenses and glasses as well as protective sports glasses and visors
Construction – Panels for the construction sector, roofing for sports stadiums or railway stations as well as glazing for conservatories and glasshouses
Have you got polycarbonates ready for collection? We'll gladly make you an offer:
​
PC/ABS (Polycarbonat / Acrylnitril-Butadien-Styrol)
PC/ABS (Polycarbonate/Acrylonitrile Butadiene Styrene) is a blend of PC and ABS (acrylonitrile butadiene styrene). This combination offers both the uniquely good workability of ABS with the great mechanical properties of PC such as impact strength and heat resistance. It is stable at lower temperatures and possesses a high heat deflection. The major names under which PC/ABS is traded are Pulse®, Bayblend® and Cycoloy®.
Frequent applications:
Battery shells
Instrument panels
Chargers
Keyboards
Mechanical and automotive engineering – Dashboard panels, chassis parts, spoilers, armrests, consoles, hub caps
Electronics – Casings for household appliances and hand tools, TVs, phones and cameras as well as office machines and wristwatch casings
Sanitary – Shower, bathtub and kitchen fittings when galvanized, pipes, other fittings
Vacuum cleaner casings, electric toothbrushes, toys (Playmobil and Lego), door handles
Have you got PC/ABS ready for collection? We'll gladly make you an offer:
Special plastics that come under the heading of PMMA exhibit medium stability and high rigidity. Their impact strength is six times that of silicate glass. The surfaces are exceptionally hard and can be polished. In other words, they can be highly scratchproof. Moreover, these plastics are highly translucent, absolutely colorless and luminous.
Frequent applications:
Optics – Lenses for spectacles and watch glasses, magnifying glasses, lenses, prisms, diffusing discs, light-conducting fibers/threads and elements, optic storage media
Electronics – Flatscreens, TV safety screens, photovoltaic panel elements, switch parts, scales, lighting covers
Automotive – Overhead lights in buses, caravan windows, rear lights, rear and indicator light covers, steering wheel surrounds, aircraft glazing
Construction – Traffic signs, advertising signs, protective glazing for bank cash desks, sports halls and labs; noise protection walls, luminaires and illuminated ceilings, light domes, tubing for milk, beer and fruit juices; washbasins, bathtubs, bathroom fittings, shower cubicles, WCs
Special uses – Models, liquid level displays, protective glazing for machines, goods automats, measuring devices and drawing utensils, cast resins for molding sensitive display items (biological specimens), dental fillings and prosthetics
Have you got PMMA ready for collection? We'll gladly make you an offer:
POM is a typical technical Thermoplastic with good mechanical properties and high dimensional stability as well as outstanding gliding and abrasion behavior. As a result, it is a preferred construction material, e.g., for precision parts in precision engineering; in particular there are many applications in the field of snap fasteners. POM Thermoplastics also possess a good resistance to many chemicals.
Frequent applications:
Mechanical engineering, automotive – Cogs, micro-gears, switchgears, bearing races; parts of tank caps, fuel pumps and carburetors, loudspeaker grilles (auto); snap and spring elements; parts and casings for water pumps, valves, fittings, screws, nuts, clockwork bearings
Electronics – Precision parts for phones, radio, TV and audio playback sets, fax machines, copiers
Packaging – Spray cans, gas lighters, gas cartridges
Construction and furniture – Fittings, hinges, door and window handles, connectors for garden hosepipes
Hooks, zip fasteners, ski binding parts, slot-on toothbrushes, toys
Have you got POM ready for collection? We'll gladly make you an offer:
Thanks to its strong mechanical rigidity, polyamides have replaced many metal parts in automotive construction, which is where they are most used. The plastics are largely made into fibers. They are one of the most important types of Thermoplastics. The tough materials are highly stable and rigid, have a high impact strength and low wear-and-tear.
Frequent applications:
Automotive – Light casings, rigid fuel lines and tanks, accelerator and clutch pedals, shock absorbers, chassis parts
Electronics – Electrical tool casings, casing material for electronic components, filter and pump casings, special seals and drive belts as well as bearings
Precision mechanics – Cogs, rollers, screws and nuts, filter textiles
Have you got PA ready for collection? We'll gladly make you an offer:
ABS is an amorphous, thermoplastic standard plastic with countless favorable mechanical properties. Moreover, it is chemically stable, too. It consists of three components: the monomers acrylonitrile (15 – 35 %), butadiene (5 – 30 %) and styrene (40 – 60 %). The plastic's properties can be controlled precisely by changing the mixing ratio.
ABS is easy to glue, weld and machine cut. The plastic is ideal as a backing for coatings with polymers or metals (chromed surface of a plastic component). It absorbs little water and has very good mechanical absorption as well as outstanding sound absorption properties.
Frequent applications:
Mechanical and automotive – Dashboard panels, chassis parts, spoilers, armrests, consoles, hub caps, boat hulls
Electronics – Casings for household appliances and hand tools, TVs, phones, deep freeze and refrigerator units, fans, cameras as well as office machines and watch casings
Sanitary – Galvanized shower, bathtub and kitchen fittings, pipes, fittings
General: Vacuum cleaner casings, spectacle frames, electric toothbrushes, toys (Playmobil and Lego), door handles
Have you got ABS ready for collection? We'll gladly make you an offer:
Space Saving Toy Storage
This material actually celebrated its 75th anniversary back in 2016.
Polyethylene terephthalate became known through beverages bottles. In the early 1970s, PET-bottles started to be used for soft drinks. Unlike glass bottles, PET does not break, weighs less, and is easier to handle. PET fibers are now manufactured from recycled PET bottles. The material meets the stringent legal criteria as a packaging material for food and drinks.
The lion's share of PET bottles produced in Germany are sent to China after use where they are turned into polyester fibers for fleece materials. In the textile industry, the latter is truly crucial: Several million tons of recycled PET are processed globally each year.
Toy Storage Uk
t.
Frequent applications:
Bottles – Blown bottles for beverages
Textiles – Fleece materials, functional sports clothing
Geotextiles – Civil engineering, water transport, and transportation constructionu
Media material for photographic films and magnetic tapes, write-on films, adhesive tapes and electrical insulation foils
Cogs, rollers and furniture fittings and fibers
Space Saving Toy Storage Systems
Have you got PET ready for collection? We'll gladly make you an offer: